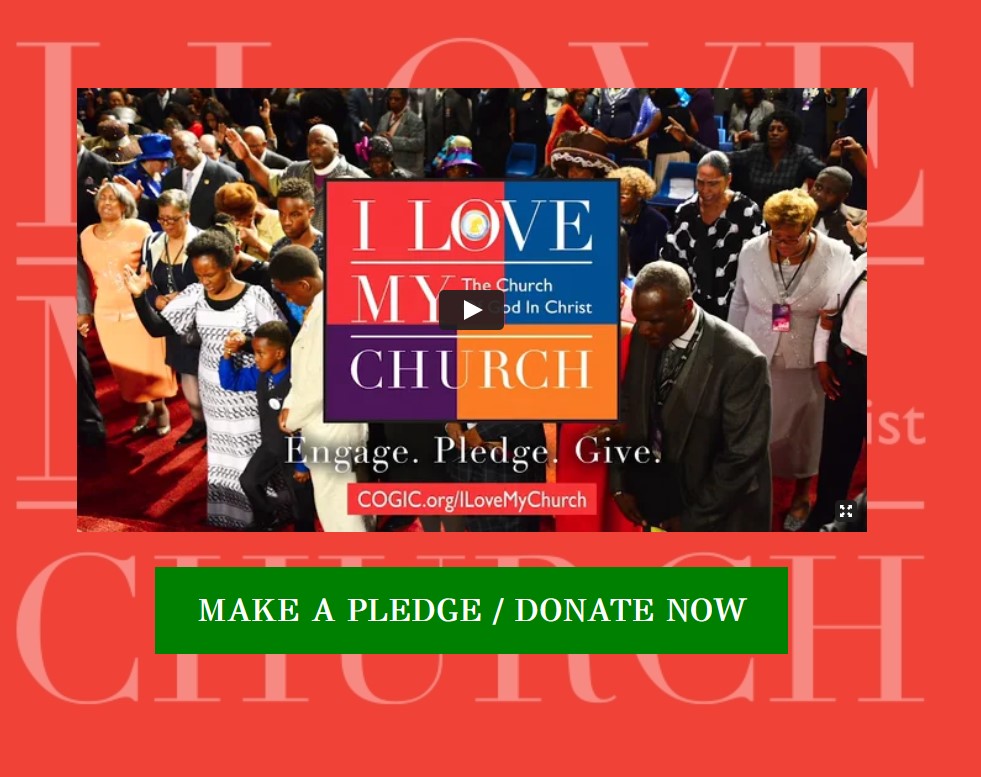 Purpose
The Presiding Bishop and General Board, Presidium are currently taking necessary steps to evaluate every area of our church to ensure our long-term solvency and viability. COVID-19 has required significant modifications to our national budget. Several other matters are placing demands on our financial resources; therefore, it becomes necessary to seek relief from members of our global church.
"I Love My Church Transitional Engagement", answers the question, "How to abate our current indebtedness". This Engagement will provide restricted funding for Missions and Education, Audio/Visual equipment and internet infrastructure at our Historic Mason Temple, satisfy a short-term interest only note on the Lela Mason building located on the headquarters campus, liquidate the emergency line of credit which provides pandemic relief, fund renovations for Saints Academy in Lexington, Mississippi and our newly acquired Monastery in Memphis, TN.
Finally, this engagement will provide start-up capital to fund the Presiding Bishop's "New Beginnings Initiatives." Based on these realities, our Presiding Bishop and Leadership are moving our denomination forward with the "I Love My Church Transitional Engagement." Please note that this campaign is a volunteer expression of love and good will to our great church.
International Church of God in Christ    Memphis Tenn